Academics
The B.Ed Course formally inaugurated for the year 2016-17, 2017-18, 2018-19 & 2019-20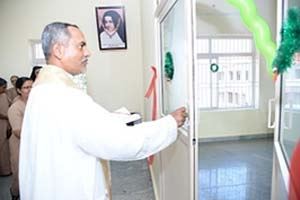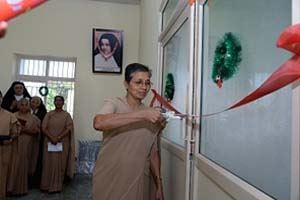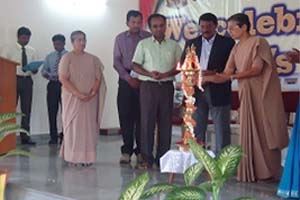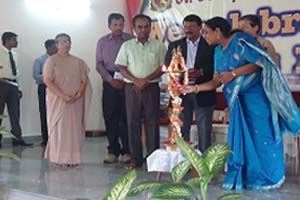 We began the fresh academic year with meaningful Prayer Service and Welcoming the Teachers and the freshers.
The Orientation programme for the teachers & students was held by Rev Fr. Maxim Fr. Lesliely Moras, Mr.Bal Raj, inspired the teacher s, Students by their words of wisdom saying.
"Knowledge is not power it is wisdom"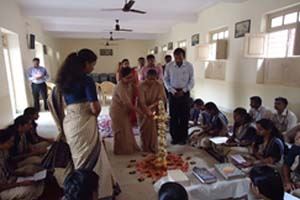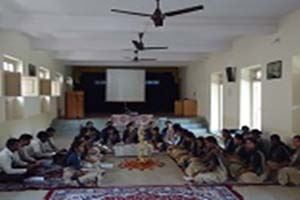 The union day and The Inaugural function
of Science club, Kannada Sangha had the inaugural function of their Activities for the academic year-2017-2020
Science Club :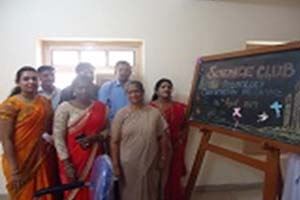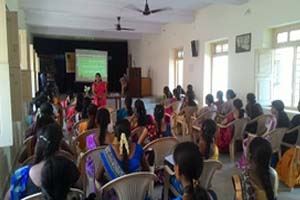 Union Day :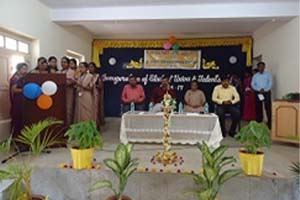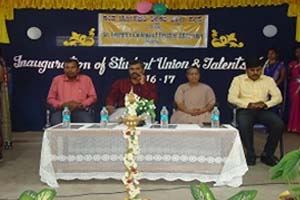 Development of Moral Value and Participating in Eucharistic Celebration :
Moral Value and Catechism classes were conducted regularly. A Moral value Quotes is displayed in the college veranda notice boards so that the students practice that value for the month and catholic Students participated in Eucharistic celebration and confession.
"Practice makes a man perfect" The two blocks of practice in teaching programme gave the students an opportunity to practice the teaching skills to be become an effective teachers.
Awareness programmes :
Most of the awareness programmes like International yoga day, Women's day, Founders day, International Science day, Teachers day. We also celebrated meaningfully the following festivals. Kannada Rajyotsava, Independence Day, Republic Day.
Science Day Celebration :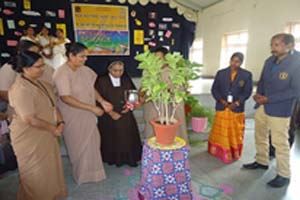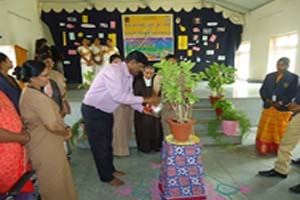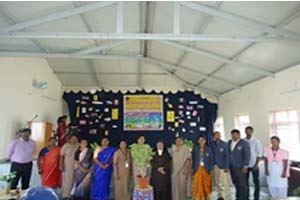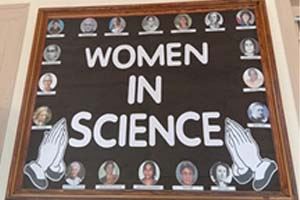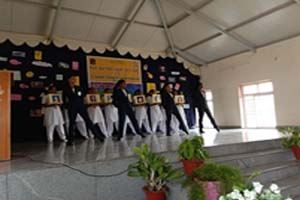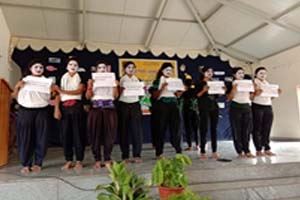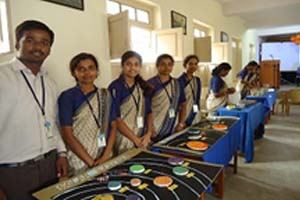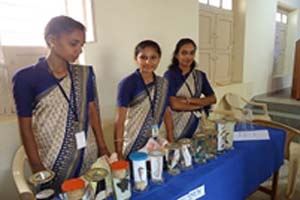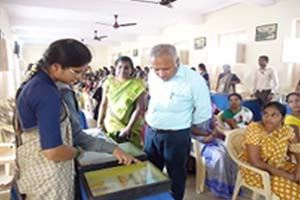 Women's Day Celebration :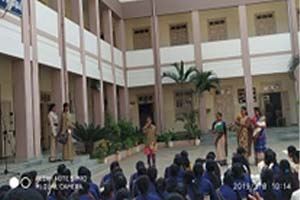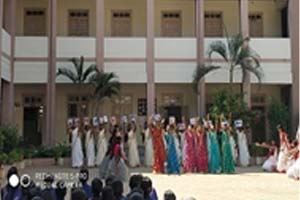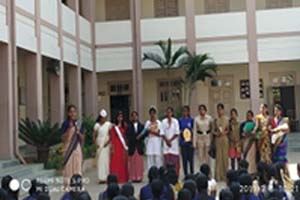 Kannada Rajyotsava Celebration :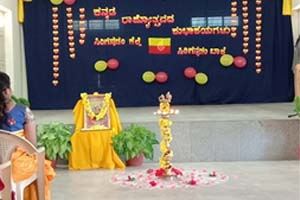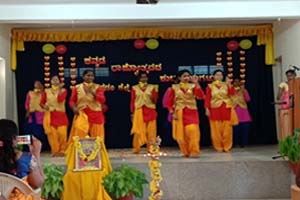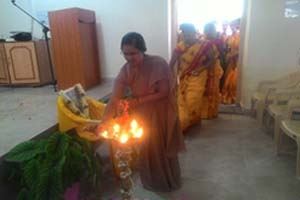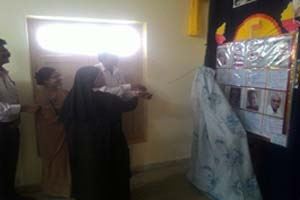 Ambedkar Jayanthi Celebration :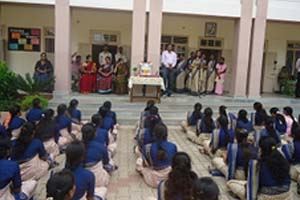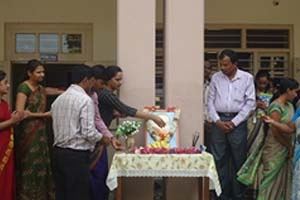 Yoga Day Celebration :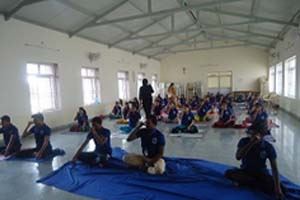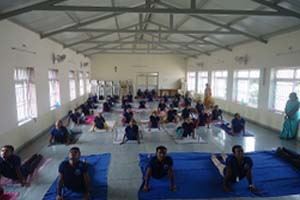 The Inaugural function of the platinum Jublee (1944-2019) was on 24/07/2019 which was a remarkable one. D.Ed & B.Ed gave inspiring theme dance.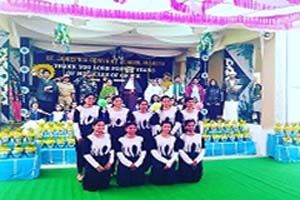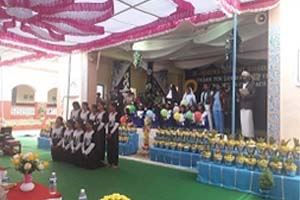 On august 28/8/19 there was Breast and cervical detection camp and Free Medical Checkup and blood donation camp were conducted. Most of our students donated blood too.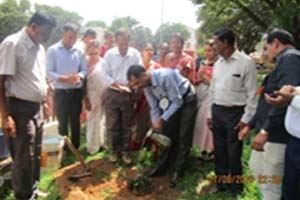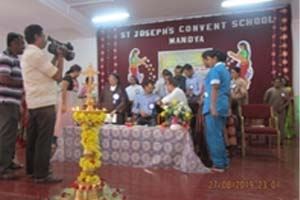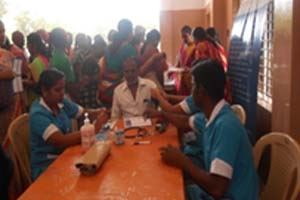 On October 02/10/2019 Gandhi Jayanthi celebration day to create cleanliness, awareness through Shramadana, the whole campus and behind the college was cleaned by the students.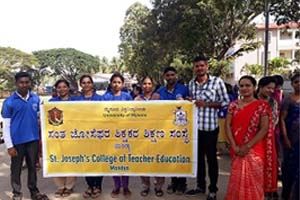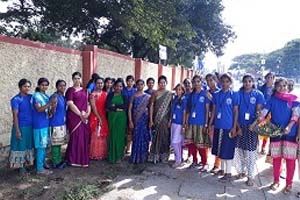 On November 14/11/2019 Childrens day we had MARATHON for water conservation. This year being water year give an awereness of saving water.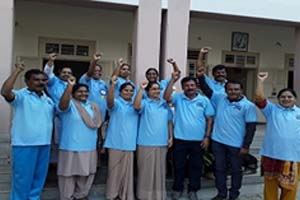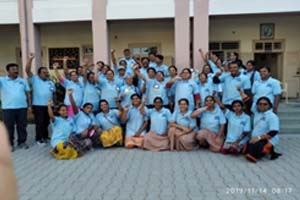 Closing Ceremony of Platinum Jublee Celebration :

The Platinum Jubilee Celebration Was very unique, indeed a heart-warming and touching experience. All our B.Ed. Staff and Students took an active part for the success of celebration. B.Ed gave a Theme dance on Soldiers & Importance of Soldiers which was an exited and thrilled programme.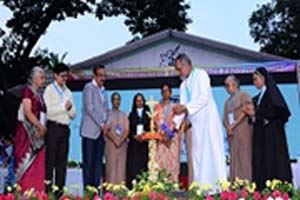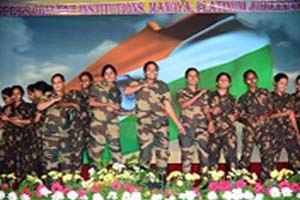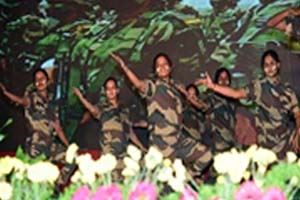 "Life is an Opportunity, benefit from it" (Students teachers had an opportunity to attend workshops ,seminar on human rights ,Seminars on Different Methods, Educational new policy Demonstration Classes, Art & Drama, Skill development, Personality development The Spiritual Orientation Programme.

Seminar :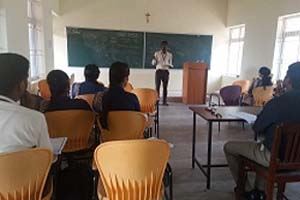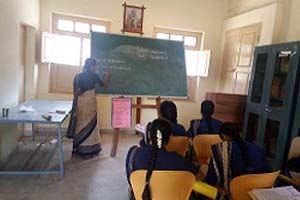 Workshops :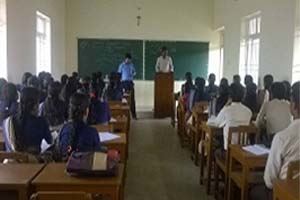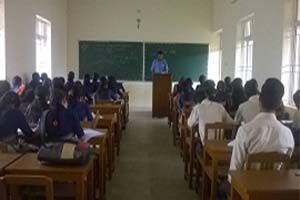 Art & Drama :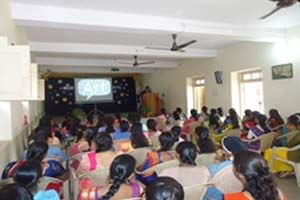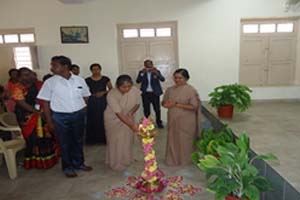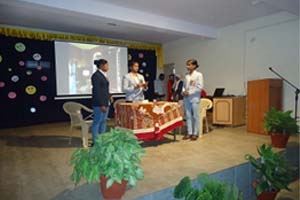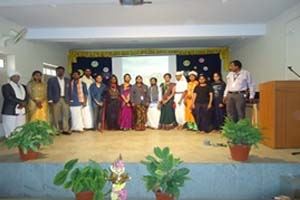 Students had an Opportunity to visit different Institutions like Special School Visit, DIET Visit, BEO Visit, BRC Visit Residential School Visit.

Special School Visit :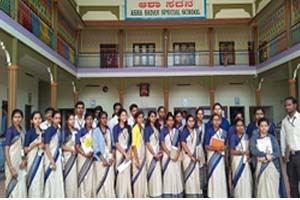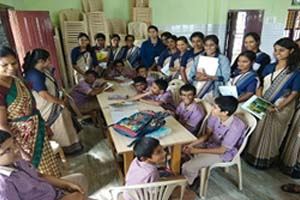 DIET Visit :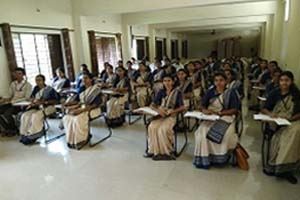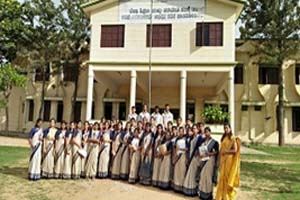 BEO Visit :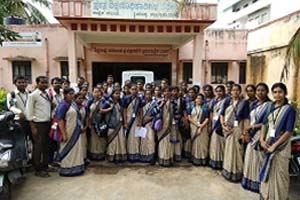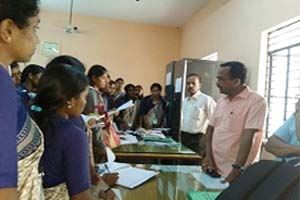 BRC Visit :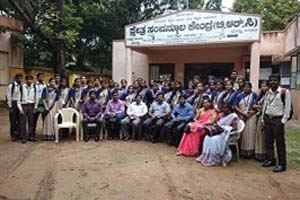 Residential Visit :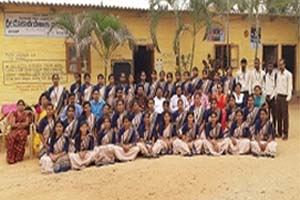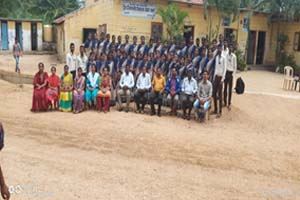 All sports for all people" sports day was celebrated under the leadership and guidance of the physical Director Mr. Anthonappa.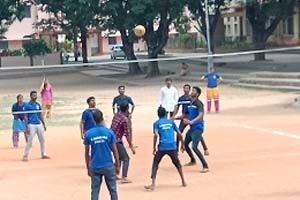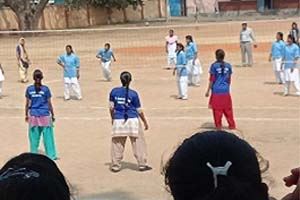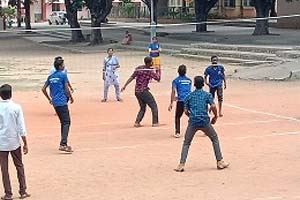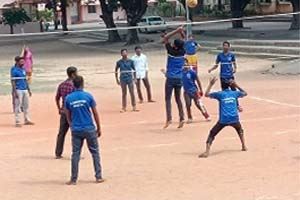 It is through the process of innovation that Knowledge is converted into wealth Educational Tour was organized principal & the staff accompanied the students.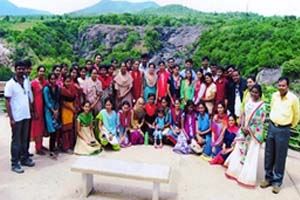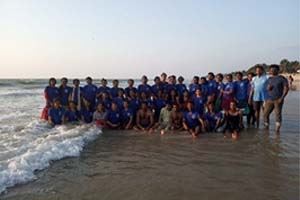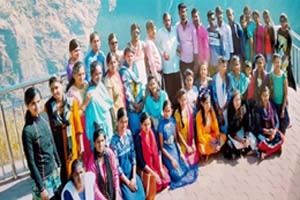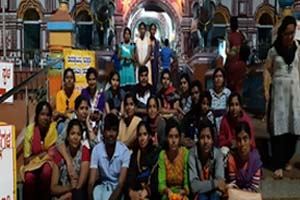 C L C Camp : The best way to find Yourself is to lose yourself in the service of others citizenship living camp was conducted for three days which created awareness among the students about their responsibilities to build the better nation.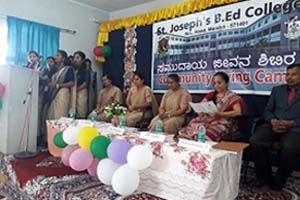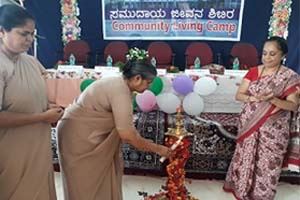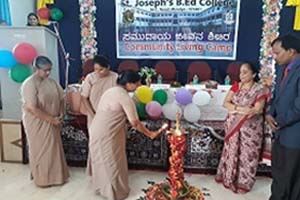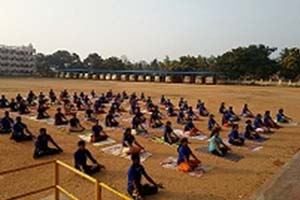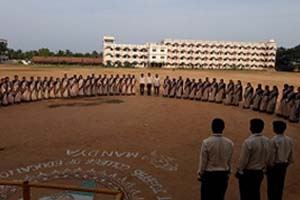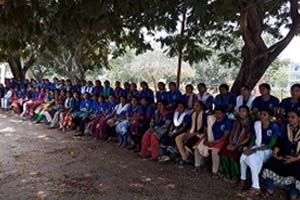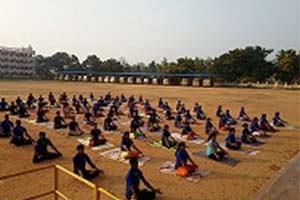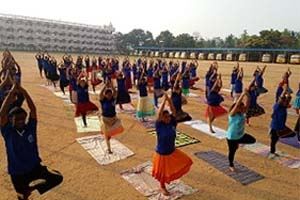 Learning gives creativity, creativity leads thinking, thinking Provides Knowledge, Knowledge makes you great". To exhibit the talents of the B.Ed Students the college organized the following competitions like Talents Day, Art & Drama Competitions on different Methods, fireless cooking, group song & group dance on Janapada & Patriotic, Pick & speak Competition, Fancy dress Competition, Rangoli, Debate.
Fireless Cooking :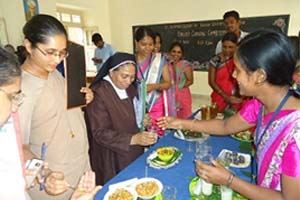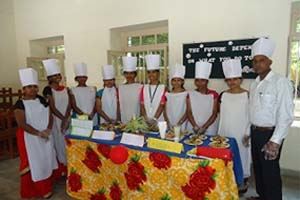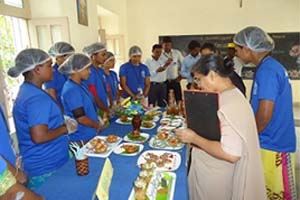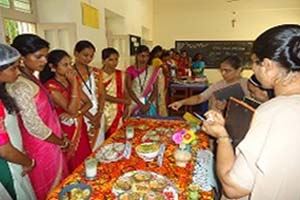 Janapada Group Song & Group Dance :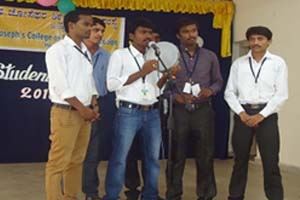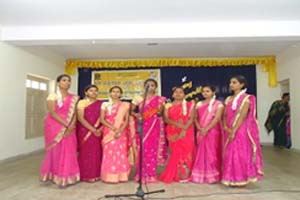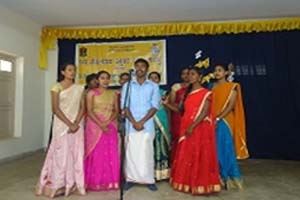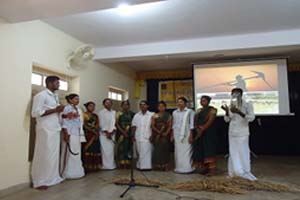 Group Dance :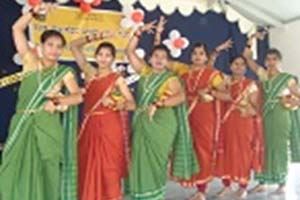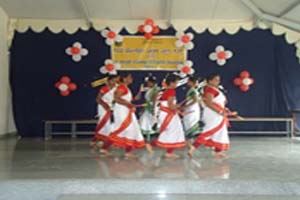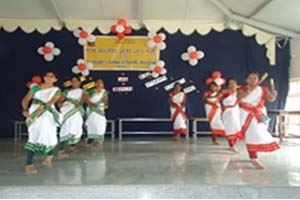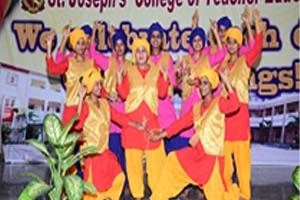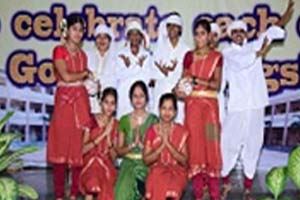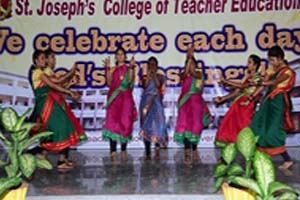 Pick & Speech :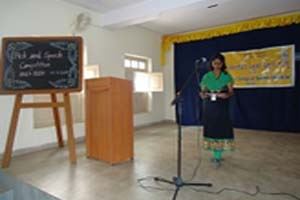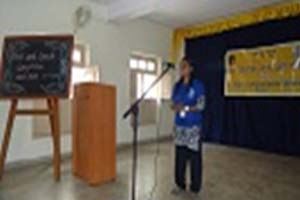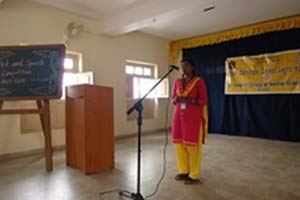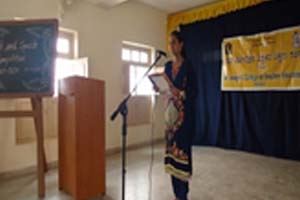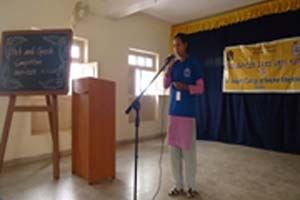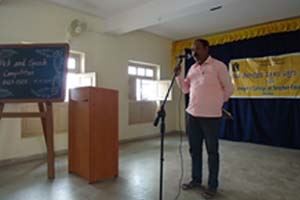 Fancy Dress Competition :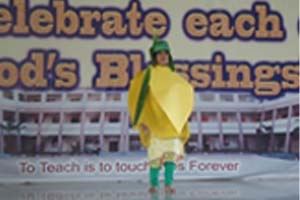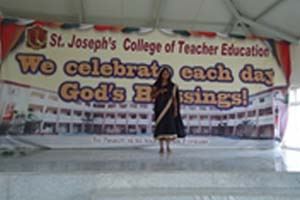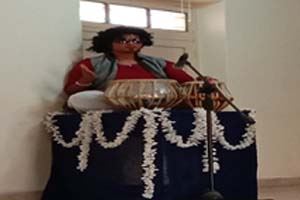 "God respects us when we work, but God Loves us when we pray" the Founders day and St. Joseph's feast was celebrated and the values has been imparted to the students.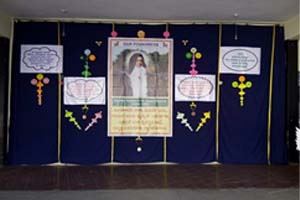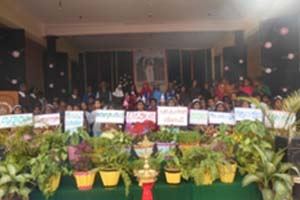 Women's eyes have pierced more hearts than did the bullets of war" International women's day was celebrated by the B.Eds under the guidance of Principal & lecturers.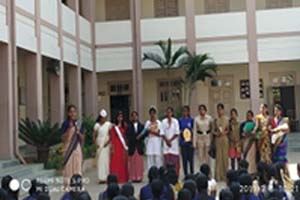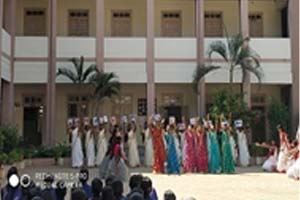 Plant the tree, save the future world Environment day was celebrated.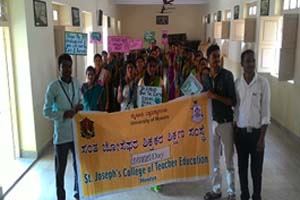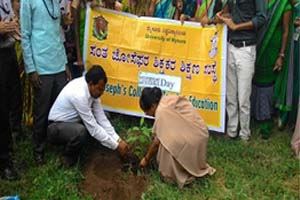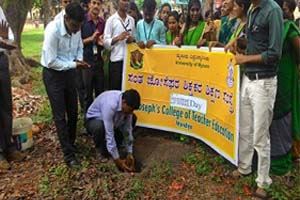 'Teaching makes a man Perfect'

The Practice in teaching of the students of the 4th sem were commenced June to October in different schools this programme gave the students an opportunity to practice teaching skills to become effective teachers.
Teaching Practice Schools :

Govt.Higher Primary School Soonaganahalli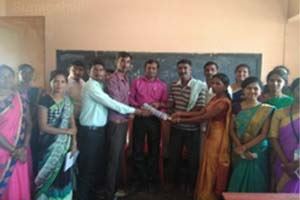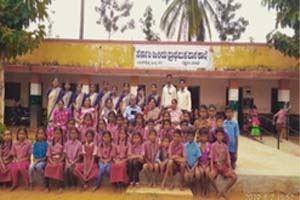 Govt.Higher Primary School ummadahalli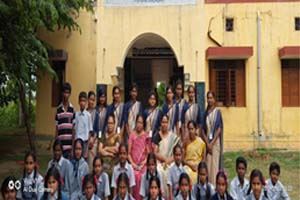 Govt.Higher Primary School Thaggalli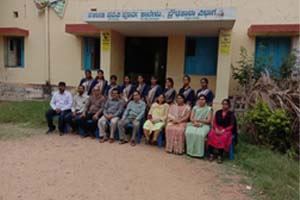 Govt.Higher Primary School Kallahalli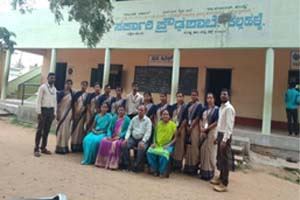 'Life is a race not a morning walk' Evaluation Committee visit from Mysore University ,(MACC, Affiliation Visit ) to evaluate the status of our Students & the college & the performance & academic attainments of the college.
MACC Visit :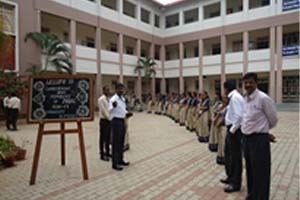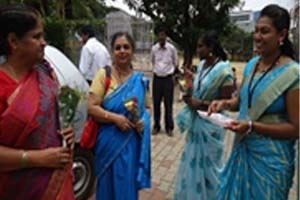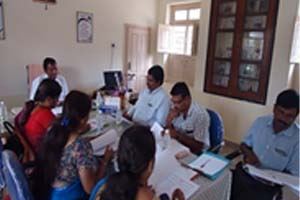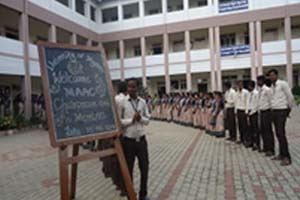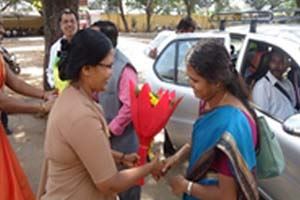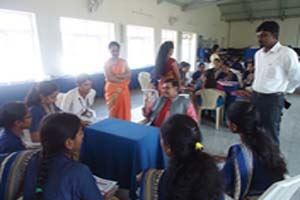 Affiliation Visit :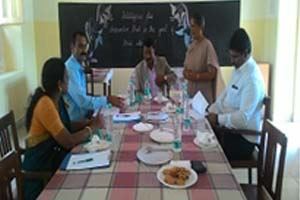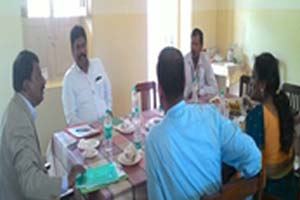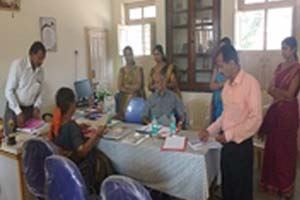 The practical Examination commenced – The students were put to test all the teaching skills they had learnt throughout the year. It was happy scene to see the students turn into fully fledged teachers.
Farewell :

First year students gave farewell Function to Second year students. The day began with meaningful prayer service. The management, B.Ed & D.Ed Staff and students were gathered in the chapel it was a touching service thanking, asking forgiveness and counting Lords blessings for the two years at the end of the service students were happily asked the elders blessings.
The next day farewell function and annual prize distribution was inaugurated by Rev.Fr John Sequeira.