Our Facilities
St Joseph's, the first women's, D.Ed, aided college in Mandya is upgrading to B.Ed with the course all set to start in 2016. It is a well established college with a history of over five decades of success in teacher training. It has an environment friendly ambience: a sprawling playground, a separate building for teacher training college with a new floor added to meet the requirement of the B.Ed. course. The college is well equipped with spacious Laboratories and class rooms. The students are provided with a wide range of facilities for both indoor and outdoor activities. Academic and cultural programmes for all-round development of the trainees has always been the aim of the college.
Auditorium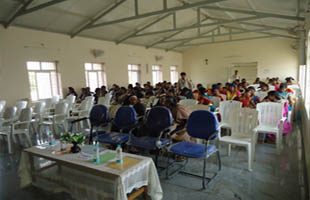 St.Joseph's auditorium is a hub of activities. It is large and well equipped for various academic and cultural activities.





Seminar Hall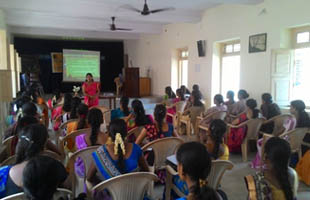 The seminar hall has a capacity to accommodate around 100 people at a time with all necessary equipment for the purpose of conducting seminars, workshops, meetings and interactive sessions.



ICT lab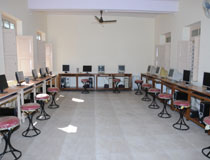 "Teaching in the digital age implies that we prepare them for tomorrow's skills today", - Jennifer Fleming Our ICT room consist of 20 PC's. It is spacious, well equipped with the projector display system and can accommodate 60 students at a time.




Curriculum Room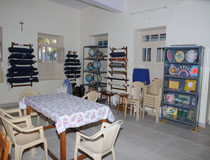 The Curriculum room is designed to support students aiming to be future teachers. It contains of a collection of charts, maps, globes, models, kits and some multi-media materials f or different subjects.










Library cum Reading Room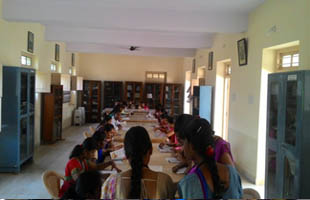 The Library is well equipped, spacious & bright. It can accommodate about 100 students. It has 4718 valuable reference books. Students can utilize these books to gain knowledge and information on world affairs. The library is stocked with: Encyclopaedias, Journals, Magazines, Newsletters, Newspapers, Subject related books, novels, dictionaries and various other items to enrich and enhance knowledge.






Science Lab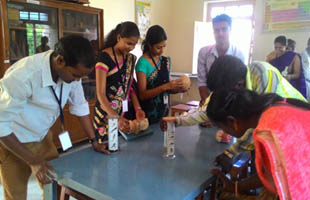 The Science Laboratory has the latest, modern equipment, chemicals, working and non-working models, charts and specimens to carry out various experiments related to the different branches of Science.






Psychology Lab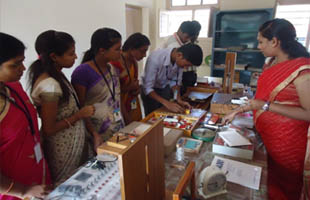 The well equipped Psychology Lab. – the pride of the college – consists of a wide variety of materials collected over the years to facilitate the conduct of I.Q. and other related tests.






Counselling Room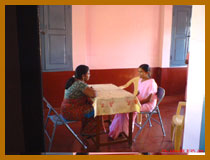 Counselling Centre: The counselling centre is set up to help the students to deal with their emotional and personal problems, the valuable advice and suggestions assist the students in overcoming their own problems.






Prospective Class Room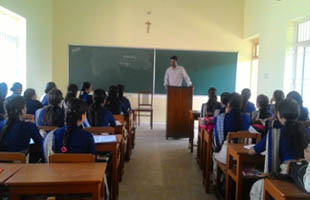 The college has spacious, airy and well furnished class rooms accommodating about 60 students in each in addition to the methodology rooms with a capacity for 30 students in each.








Common Rooms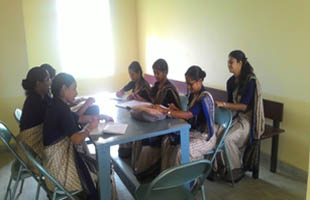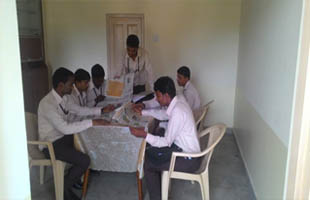 Assembly Prayer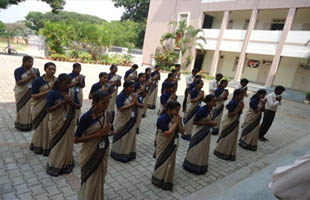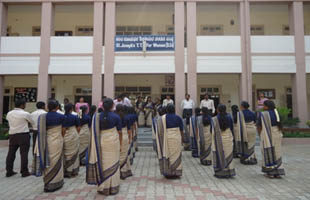 Pedagogy Class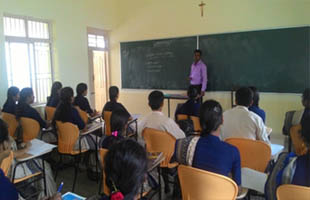 Arts Room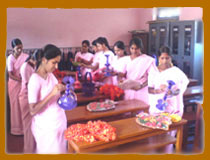 In order to develop love for our culture and heritage importance is given for creativity like preparing fancy items from waste & low cost material. Painting, jewellery, costumes, portraits of eminent personalities, autobiographies, collection of various articles are preserved here. These items are utilized for exhibitions and other art related activities.
The art activities will create interest in cottage industry among the trainees.






Staff Room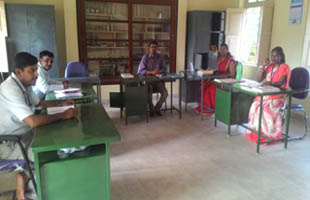 The staff room is furnished with the required furniture to enable the faculty members to prepare for their lessons, interact with each other, to discuss their subjects, and other matters of academic interest, in a conducive atmosphere. There is a separate section for Teachers' Reference books here among other facilities.






Sports Room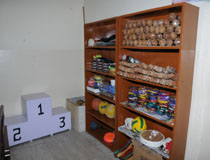 The college has a full time Physical Education instructor who trains the students in Athletics, Team games like Volleyball, Throw ball, Kho-Kho and other recreational games. The students have always won Team & Individual championships in competitions. They are provided with sports equipments and time to ensure their physical fitness






Playground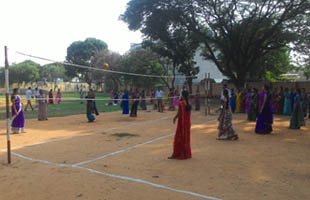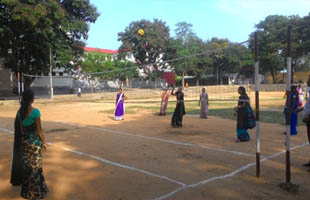 The spacious playground covering a vast area enables the students to practise outdoor games like Kho-Kho, Throw ball, Volleyball & Athletics. Courts are provided for these games.






NSS Room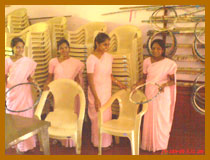 There is a large, spacious, ventilated and well furnished NSS room to plan and execute the different community development activities, programs and camps








Prayer Room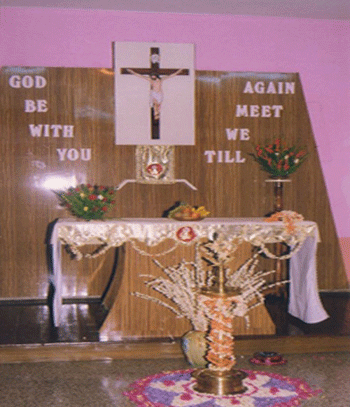 The Prayer Room helps them to spend time in quiet peace and serenity with the supreme, to unburden themselves and leave fortified to face the challenges that await them.






Drinking Water & Wash Room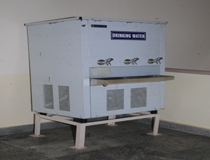 The management has made provision for adequate clean drinking water and a number of wash rooms on each floor.






Hostel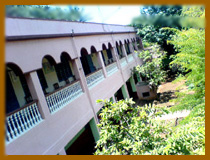 Within a short time of the foundation of the institute, provision for hostel facilities was made in 1966-67 as the aim of the training institute is to empower the rural girls.
The hostel consists of a dormitory, a kitchen, a dining hall, a luggage room and a number of toilets, a prayer room and a study hall with amenities like Television, Telephone and Solar water . Every student in the hostel is given opportunities to develop good social relationships, a sense of belonging and spiritual well-being.